MCKS ARHATIC YOGA®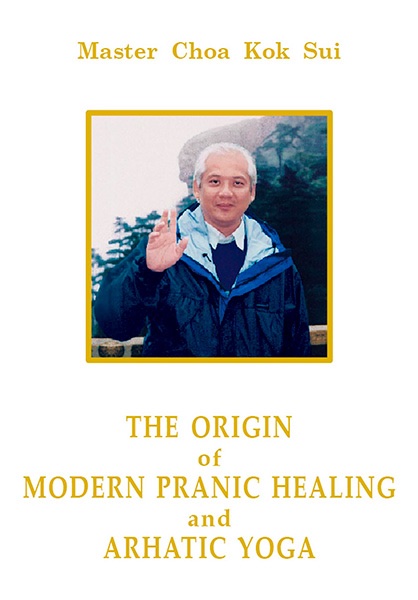 "There are several spiritual or yogic systems of activating the chakras and awakening the kundalini. Arhatic Meditation is one of the systems that systematically, safely and rapidly activates the chakras and awakens the kundalini."
- Master Choa Kok Sui
Yoga of Synthesis
ARHATIC comes from the word "Arhat", which means a The Worthy One. Arhatic yoga system was given to Master Choa Kok Sui by his teacher Mahaguruji Mei Ling. Its origins come from China, India and Tibet. Arhatic Yoga, also called 'The Synthesis of Yogas' or in the higher levels, 'The Yoga of Synthesis', is designed to help the practitioner develop to the level of an Arhat.
The word "yoga" comes from the Sanskrit root "yug" which means to yoke or unite. Therefore, Yoga is the term given to any technique which helps us to unite with the divine.
In Arhatic yoga, Grand Master Choa Kok Sui has successfully synthesized and integrated the essence and powers of the 7 yogas to form one of the most powerful and the fastest ways for spiritual evolution. These are Raja yoga, Karma yoga, Laya Yoga or Kundalini yoga, Jnana yoga, Bhakti yoga, Mantra yoga and simplified Hatha yoga. Bhakti yoga aims to achieve this union through love and devotion; karma yoga does it through service, jnana yoga aims at union through knowledge while raja yoga works at union through meditation.
Arhatic Yoga Preparatory:
In Arhatic Yoga Preparatory Level One course (also Known as Achieving Oneness with the Higher soul course) the spiritual practitioner will learn about ancient meditations which allows him/her to accelerate the Union of the incarnated soul with the Higher Soul which is known as Soul-Realization, Enlightenment or Self-Realization.
In Arhatic Yoga Preparatory Level Two course(Also Known as Arhatic Yoga Prep), the spiritual practitioner will first go through the purification of the physical body, etheric body , astral body , and mental body. Then the chakras will be substantially activated in a secret sequence to safely and effectively awaken and then circulate the Kundalini energy throughout the body. This technique is practiced by very advanced and evolved yogis which is the foundation for building the much coveted "Golden Body"!
Some of the topics covered in Arhatic Yoga Prep Course are:
Learn the importance of giving time and money to help others.
ARHATIC YOGA ENERGY CIRCULATION:
This special meditation moves the Soul Energy through a series of energy channels called the "microcosmic orbit". Circulating the Soul Energy helps extract the "ancient seeds", pent-up emotions and negative crystallized thought patterns.
As a Spiritual Teacher, Master Choa Kok Sui imparts a massive current of Divine Energy that quickly and safely awakens and regulates the Kundalini Energy of the spiritual practitioner.
Open the microcosmic orbit in less than 45 minutes with an advanced technique not taught to the public, you can open these pathways safely to allow the Kundalini energy to flow and nourish and activate the chakras.
Effortlessly diffuse crippling negative emotions to allow the Soul to control the astral & mental bodies.
The increased size and power of the chakras and the aura will lead to an increase in the person`s charisma, healing powers, sexual energies and other qualities.
The student will learn how to recognize the 10 different "Kundalini Syndrome" symptoms and their remedies. Many spiritual aspirants have encountered difficulties often associated with spontaneous activation/awakening of the Kundalini Energy. Some of these "Kundalini syndrome" symptoms are overheating, constant fevers, insomnia, hallucinations, obsessive compulsions, uncontrollable sex drive, indifference, relationship problems, to name a few. In addition, students can initially be hit with many obstacles such as physical and psychological ailments, relationship problems and worst - financial disasters. This is caused by the rapid materialization of negative karma and latent tendencies. These problems could be eliminated or substantially reduced if the Mental, Astral, and Etheric bodies are prepared through appropriate purification techniques taught by Master Choa Kok Sui.
Be part of a group where you can experience fellowship. Be nurtured in a spiritual environment with regular meetings, updates, weekend Arhatic Yoga Retreats and spiritual coaching by Acharyas and Senior Disciples of Grand Master Choa Kok Sui which also gives you the opportunity to undertake higher initiations as your bodies get acclimated to higher spiritual current.
Meditation – Learn The Meditation on Twin Hearts , The Meditation on The Higher Soul, Arhatic Dhyan Meditation and Arhatic Kundalini Meditation in this course.
To learn more details click on : Arhatic Yoga Preparatory Level
After Arhatic Yoga Prep course you should be able to:
Use the discussed techniques to purify your thoughts and emotions and build a better character.
Follow the 5 pillars of Arhatic Yoga to have a balanced and safe spiritual development.
Increase the size of your chakras and your aura to reinforce your innate powers.
Remove your weaknesses and convert them into strengths.
Use meditation techniques to increase your awareness.
Safely and rapidly awaken your Kundalini energy.
Know the Kundalini Syndromes and means of subsiding them.
Arhatic Yoga is phenomenal. Its power is beyond imagination.
Arhatic Yoga encompasses all you need to know about your spiritual development and safe, easy yet powerful techniques to accelerate it.All you need to do is to make yourself available for the course, practice the teachings and the techniques and enjoy the fruits.
Arhatic Yoga is designed for people who are serious about their spiritual growth.
MCKS Arhatic Prep course takes 2 days.
Prerequisite: MCKS Basic Pranic Healing, MCKS Advanced Pranic Healing, MCKS Pranic Psychotherapy and MCKS Achieving Oneness with the Higher Soul
Arhatic Yoga Higher Levels: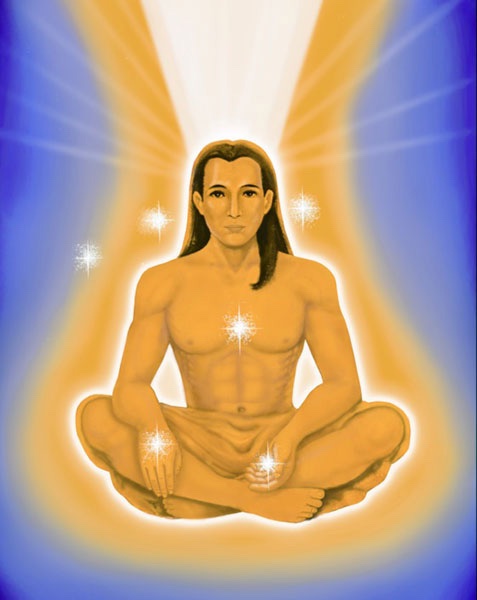 Arhatic Yoga level one is based on the following principles:

Each chakra has a spiritual and psychological function.
Each higher chakra has a lower corresponding chakra.

Read more about Arhatic Yoga Level One

Activating the higher chakras and the lower chakras is not enough. They must be closely linked or connected. Just as the supervisor or the manager must be closely connected with the workers, and the workers must be closely connected with the supervisors or managers.
Read more about Arhatic Yoga Level Two

Arhatic Yoga level three deals with internal alchemy and the building of the spiritual bridge of light (antahkarana) and the development of the etheric golden body.
Read more about Arhatic Yoga Level Three

Arhatic Yoga level four involves the activation of the 12th chakra or the blooming of the golden lotus bud. This is done through character building, service and living the life of a good person. Spiritual practice is not just meditation. It is a way of life. This must be remembered by the spiritual aspirant and disciples.
Read more about Arhatic Yoga Level Four

Both Mang Mike and Mang Nenet noted that something was coming out of the forehead of MCKS. This was, of course, on different occasions.
Read more about Arhatic Yoga Level Five

Arhatic Yoga level six and seven are for Arhatship and deal with the spiritual practices needed to become Arhats or paramahansa.
Read more about Arhatic Yoga Level Six and Level Seven

Arhatic Yoga level eight and higher, deal with GOD realization and of this nothing can be said publicly. These higher Arhatic levels have not been taught by MCKS to any of his senior disciples, because none of them are ready for these higher spiritual teachings.
Read more aboutt Arhatic Yoga Level Eight and Higher
Note: The courses should be taken in order since each level prepares the base for the later. The instructor himself along with the students practices the techniques while teaching. After every course an internationally accepted attendance certificate is given by Master Choa Kok Sui's Institute for Inner Studies or World Pranic Healing Foundation.
Reviews
Showing 10 most recent testimonials
August 06, 2023

Sidmanegda K.
Burkina Faso, Ouagadougou

July 24, 2023

Noura I.
Kuwait, Kuwait City

June 20, 2023

Ilhan K.
Turkey, Ankara

June 20, 2023

Zehra Pinar C.
Turkey, Ankara

April 10, 2023

Sharada N.
United Arab Emirates, Dubai

March 20, 2023

Carole A.
Lebanon, Beirut

March 13, 2023

Rola B.
Lebanon, Beirut

March 13, 2023

Rayya J.
Lebanon, Beirut

February 22, 2023

Anjana S.
United Arab Emirates, Dubai

February 18, 2023

Ali Hassan A.
Bahrain, Saar
Find this Course
No records found...