MCKS Spiritual Essence of Man®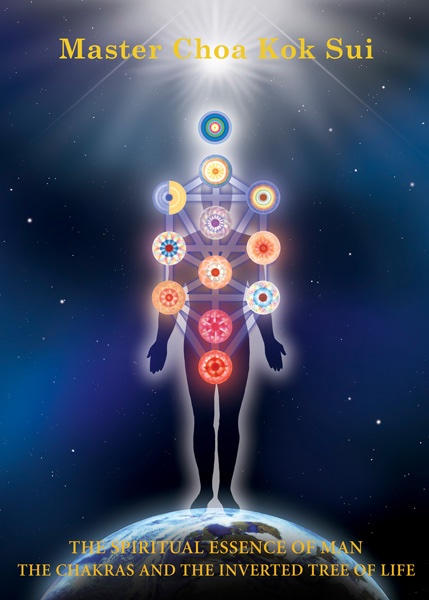 "What is this inverted tree of life? It is you, not you the body, but you the soul. This root is rooted upward into the unknown. What is this unknown? The unknown is the higher soul, the atma, ultimately to the paramatma."
- Master Choa Kok Sui
Man is far beyond the physical existence; even beyond the emotions and the mind. Spiritual Essence of Man is a unique and powerful spiritual workshop to experience the divine essence within one`s chakras and energy bodies. The spiritual practitioner is offered a way to connect with his/her true nature!
As the world reels feverishly from socio-economic and political turmoil, Master Choa Kok Sui draws from the wellspring of the Tree of Life. With incisive simplicity, he offers very practical and in many instances, provocative answers to the seemingly complex problems of our time. The spiritual practitioner will be empowered with deeper knowledge and practices once divulged only to inner disciples of Egyptian and Indian Mystery Schools! Krishna's Teachings on the Inverted Tree of Life and the Upanishad's Tree of Eternity will be taught.
Here is a course that breathes life into the spiritual dimensions of wealth, sex, war, alchemy and other mundane preoccupations. These teachings are infused with an amazingly fresh perspective that may yet restructure, if not alter, the paradigm of many global leaders, politicians, businessmen, religious people and just about anybody sincerely searching for a more balanced mode of existence. Set against a multi-cultural backdrop are the syntheses of various esoteric systems. The chakras, the sephiroth, the triple cross and other symbols are like pearls of wisdom beautifully strung together, bestowing to the ardent seeker a most effective strategy for living blessed life. The Tree of Life is an alternative path towards reclaiming and redeeming spirituality.
Some of the topics covered in Spiritual Essence of Man Course are:
Never before publicly revealed correspondences of the Spiritual Anatomy (chakras and auras) in the traditions of Taoism, Christianity, Kabbalah, Sanskrit, Acupuncture, and Egyptian Mystery Schools.
Secrets of the "Triple Cross" and how it can activate ones's chakras and to energize one's subtle bodies.
Use of the Keter Sephira for Spiritual Healings.
Direct correspondence of the Lord's Prayer in the Kabbalistic and Egyptian Tree of Life.
The "I AM" Meditation on your Pineal Gland!
Discover your Buddha nature & spiritual fetus and experience the divine Essence within.
After Spiritual Essence of Man course you should be able to:
Know your spiritual anatomy
Use the symbols such as the "Triple Cross" to activate your chakras
Use the Lord's Prayer meditation to activate and transform your chakras
Practice the "I AM" meditation
It is highly important for anyone in the spiritual path to know their true essence and their spiritual anatomy. Spirituality is a science. By knowing the qualities and characteristics of your chakras and subtle bodies and means of activating and transforming them, you can get empowered and transformed. Spiritual Essence of Man Course in this case, shows you the road map and provides you with proper techniques to reach there.
MCKS Spiritual Essence of Man course takes 1 day.
Prerequisite: MCKS Pranic Healing
Note: The courses should be taken in order since each level prepares the base for the later. The instructor himself along with the students practices the techniques while teaching. After every course an internationally accepted attendance certificate is given by Master Choa Kok Sui's Institute for Inner Studies or World Pranic Healing Foundation.
Reviews
Showing 10 most recent testimonials
March 11, 2023

Rola B.
Lebanon, Beirut

March 11, 2023

Ossanna K.
Lebanon, Beirut

March 04, 2023

Pratiksha D.
Kenya, Mombasa

March 01, 2023

Vinu P.
Kenya, Mombasa

February 28, 2023

Pina N.
Kenya, Mombasa

June 01, 2022

Maali A.
Saudi Arabia, Dammam

October 08, 2018

Leena A.
Bahrain, Saar

October 08, 2018

Rawia A.
Bahrain, Saar

April 04, 2018

Sheila B.
Kenya, Nairobi

April 03, 2018

Priti B.
Kenya, Nairobi
Find this Course
No records found...