MCKS OM Mani Padme Hum®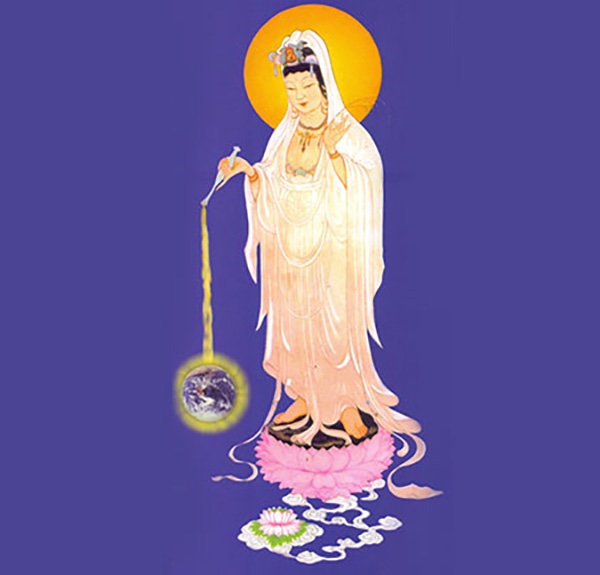 "The esoteric teachings and practices revealed here are known only to a few high lamas and great yogis. The teachings and practices revealed are priceless."
- Master Choa Kok Sui
A unique experience of the Inner Teachings of one of the most well-known Mantras in the World!
Om Mani Padme Hum® is a powerful mantra and prayer that is imbued with tremendous Love, Mercy, and Compassion.
In Om Mani Padme Hum course a deeper understanding of this powerful mantra and its numerous benefits and applications will be taught.
As the spiritual practitioner is guided in Meditation with this powerful Mantra, `Yoga` or union with the Higher Soul can be experienced.
In a time of global confusion and discontent, Om Mani Padme Hum comes as a refreshing discovery. The stillness underlying this ancient, primeval, musical chant transports the consciousness to unscaled heights, an honest seeker of unadorned truth will find peace and bliss manifesting as physical realities.
Distilled from the teachings of an Immortal Tibetan Master, this book offers two simple yet powerful meditations that will accelerate a massive spiritual evolution founded on transformation and inner development.
Om Mani Padme Hum resonates with beauty and with the quiet excitement of enlightened awareness, as one witnesses the petals of the golden lotus slowly unfold, and discovers a glittering jewel within its depth.
`
Some of the topics covered in OM Mani Padme Hum Course are:
Chanting for purification of the chakras
Invoking the Buddha Quan Yin
Wish-fulfilling properties of the mantra
Teachings on Character Building
Miditation on the Blue Pearl in the Golden Lotus
Using this mantra as an instrument of World Peace... and much more!
After OM Mani Padme Hum course you should be able to:
Understand the inner meaning of OM Mani Padme Hum mantra
Chant the mantra for emotional healing
Use OM Mani Padme Hum to increase love, peace and compassion in a place.
Invoke the blessings of Buddha Quan Yin to fulfill your wishes.
Do the Meditation on Loving-Kindness to become an instrument of world peace.
OM Mani Padme Hum is the mantra of compassion and mercy. If you have a busy schedule and you need peace and love, if you are emotionally disturbed and you need emotional healing, if you want to help your fellow men by becoming a channel of world peace, OM Mani Padme Hum course is for you.
MCKS OM Mani Padme Hum course takes 1 day.
Prerequisite: MCKS Basic Pranic Healing Course
Note: The courses should be taken in order since each level prepares the base for the later. The instructor himself along with the students practices the techniques while teaching. After every course an internationally accepted attendance certificate is given by Master Choa Kok Sui's Institute for Inner Studies or World Pranic Healing Foundation.
Reviews
Showing 10 most recent testimonials
November 21, 2022

Rima T.
Lebanon, Beirut

July 28, 2021

Rita A.
Jordan, Amman

July 28, 2021

Huda S.
Jordan, Amman

March 13, 2019

Hiral Dipak S.
United Arab Emirates, Dubai

March 12, 2019

Sylvine G.
United Arab Emirates, Dubai

March 11, 2019

Rummy B.
United Arab Emirates, Dubai

March 11, 2019

Jyothi J.
United Arab Emirates, Dubai

March 11, 2019

Rashmi Sanjeev C.
United Arab Emirates, Dubai

March 11, 2019

Maria Laura B.
United Arab Emirates, Dubai

March 11, 2019

Zhasmina Nikolova G.
United Arab Emirates, Dubai
Find this Course
No records found...