Experience a Spiritual Shower with Bhakti Yoga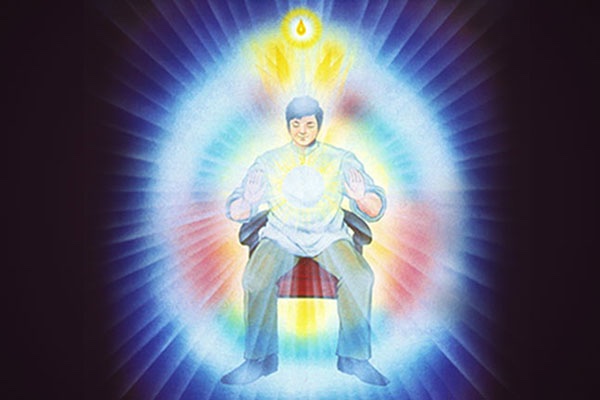 "What is Meditation? Meditation is spiritual practice or spiritual consummation. The purpose of meditation is oneness."
-Master Choa Kok Sui.
Bhakti Yoga is the yoga of love and also of devotion . It includes bhakti practices like praising the supreme god chants, prayers and songs.
According to Master Choa Kok Sui, when we meditate on Twin Hearts, a lot of soul energy comes down. Hence Bhakti yoga helps us in becoming one with our higher soul . The twin heart meditation is a developed form of an ancient meditation by our beloved Master. It is a very potent meditation which has been simplified and narrated very soothingly in Master's voice.
"Meditation on Twin Hearts creates a bridge between the emotional love of the incarnated soul and the divine love of the higher soul."
-Master Choa Kok Sui.
Before starting the meditation it is very important to activate the chakras in human body . Therefore it is very important to do a few simple exercises before meditating on the Twin Hearts.
Meditation on Twin Hearts starts with an invocation from the supreme god . This is followed by a prayer of St. Francis of Assisi for peace and love. Master then guides us to a happy place by asking us to use our imagination. Twin Hearts meditation requires us to open up our heart chakra or anahata chakra and our crown chakra or sahasrara chakra .
"When the crown chakra is not activated, the connection with the higher soul is minimal."
-Master Choa Kok Sui
A Device to attain Divine Illumination
Once we open up both the chakra, we are ready to receive divine energy or spiritual energy . After that we bless our mother earth with love and peace by raising our hands to our chest level and imagining a small earth in front of us. After this, master asks us to concentrate on the gap between the mantra Om. Our Master has said that the meditation on Twin Hearts wasa technique to achieve cosmic illumination, which is the highest level of Divine oneness. If observed clairvoyantly, one would be able to see a great flow of divine light pouring down from above in to the crown chakra. This gradually spreads to the entire aura and helps in healing and energizing the physical body. The next step is to pass on the excess of energy to mother earth and finish the meditation. Once meditation is over Master would ask us to open our eyes with a big smile and we indeed feel happy and content after Twin Heart meditation.
It is very important to do a few simple exercises after the completion of the meditation to avoid congestion of energy. Again if a clairvoyant watches someone after the mediation he or she will notice that all the chakras of the practitioner are brighter and larger.
The Twin Heart meditation has helped a lot of people in feeling divine energy . Practitioners have felt energized and happy at heart after practicing bhakti yoga. Regular practice of Twin Hearts prepares us for higher meditations. All we have to do is to follow simple instructions. As Master has said in his opinion about Twin Hearts meditation,
"Regular practice of the Meditation on Twin Hearts reinforces the act of internal giving through blessing the earth and all people. It makes you strong and gives you ability to be centered within and to become more balanced. "
-Master Choa Kok Sui