The Light of Wisdom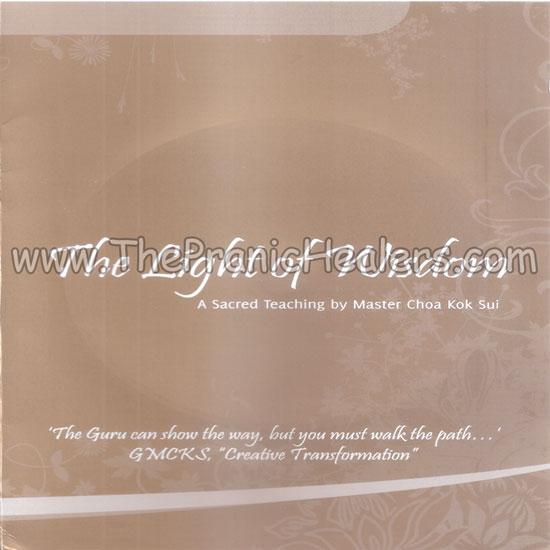 English - Video CD
#CD-000216
A Sacred Teaching by Master Choa Kok Sui

The Light of Wisdom is a rare live recording of a public talk in Canada by Master Choa Kok Sui on various topics including soul realization, spirituality, the power of mantras and the Meditation on Twin Hearts. It is a must watch for anyone who has not seen MCKS in the physical body.

In this rare meditation Master Choa Kok Sui will bless you From the Heart of God, through the Heart of his Teacher Lord Mahaguruji Mei Ling, and trough the Heart of all the Higher Beings and Spiritual Beings, through his Heart... shower you with Love, with Divine Sweetness, with Warmness, Tenderness, with Inner Healing, with Beauty and with Great Joy and Happiness.

Over the years a few rare videos of Master Choa Kok Sui were created and have been made available for the use of students. Of these two recordings have been made available for purchase by the public. Of these recordings one is the Meditation on Twin Hearts Hindu version which was recorded in 2006 during Master's last visit to India and the other one is The Light of Wisdom which was recorded in Canada.

Both these recordings are truly special and videos of GMCKS are items to be cherished by any Pranic Healers.

Our Price: $21.00
Shipping Costs for this item will be paid by Customers.