Instructor Info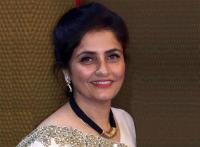 Title:
Basic - Instructor
Biography
Sapna Sasan, from her childhood dream of wanting to be a doctor to holding a Degree in Masters in Finance and Business Administration the heart always seeked something more, felt like something was missing, like the purpose in life was missing!
Always wanting to be involved in something more she immersed herself actively in the Parent Teacher Association at school and worked as a Secretary, Treasurer and President . She was also actively involved in social service for several years with Inner Wheel Mombasa, but her heart kept searching till she did her basic level in pranic healing. She knew then that her search had ended: this is what her soul was seeking. Her childhood dream of helping the sick looked like it was coming true through Pranic Healing!
She finished all the healing levels in the following 4 months! In the year 2015 she was a fully involved Pranic healer; healing and learning as and when the opportunity presented itself to her. Regular twin heart meditations brought forth a lot of internal changes, and the Achieving Oneness with the Higher Soul course answered a lot of questions that came to mind in relation to mediums, stories on the afterlife, and the past life and regression sessions.
She took the Twin Hearts Meditation to the prisons in Mombasa for couple of years! Positive healing testimonies encouraged her to complete her ACPH in 2018, and this increased her confidence and ability to serve and help more people! She also understood that another way of learning more and helping others would be by becoming a Pranic Healing Instructor. And so by November of 2020 fulfilled that dream too!
She prays that she continues to grow evolve and serve; be an effective instrument and channel of spreading Master Choa Kok Sui's work!
Contact