Instructor Info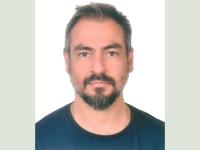 Title:
Basic - Instructor
Upcoming Courses
No records found...
Testimonials
Showing 10 most recent testimonials
MCKS Pranic Healing® (Level I)

June 08, 2021

Gunce T.
Turkey, Izmir

MCKS Pranic Healing® (Level I)

September 15, 2020

Elif Ebru S.
Turkey, Istanbul

MCKS Pranic Healing® (Level I)

May 06, 2019

Reyhan D.
Turkey, Izmir
Biography
1977 Konya doğumlu. Çocukluğunda bisikleti, duvardaki gölgeleri, satrancı ve fotoğraf çekmeyi sevdi. Gençliğinde ise bilgisayarları, tenisi, şiiri, tangoyu ve yine fotoğraf çekmeyi sevdi. Yıldız Teknik Üniversitesi Bilgisayar Mühendisliği Bölümü ikinci sınıfta okurken meditasyona başladı. Öğrenciliğinin son yıllarında psikanaliz, sembol dili ve rüya okuma üzerine çalışmalar yaptı. Mesnevi'den ve sufizmden etkilendi. 2010 yılında Amir Hüseyin Khonsari'den ilk pranik şifa eğitimlerini aldı ve böylece Master Choa Kok Sui ile tanıştı. İlerleyen yıllarda Master Danny'denArhatik Yoga Hazırlık ve bazı ileri pranik şifa eğitimleri alarak Arhatik Yoga'ya başladı. Pranik Şifa dışında aile dizimi, travma şifalandırma, ilişkilerin doğası ile ilgili eğitimlere katıldı. Kalbine verdiği pek çok isimden biri "hikaye anlatıcının kalbi"dir.
2018 yılından beri temel pranik şifa eğitimleri veriyor.
------------------------------------------------------------------------
Born on 1977 in Konya. In his childhood, he loved bikes, shadows on the walls, chess and taking pictures. In his early youth, he loved computers, tennis, poetry, tango and then again street photography. He studied computer science at YTU/Istanbul. He started meditating in his second year at college. He studied psychoanalysis, symbols of the unconscious and practiced the art of reading dreams. He was influenced by Mesnevi and sufizm. He took his first pranic healing training with Amir Hossein Khonsari on 2010 and he met Master Choa Kok Sui at this time in his life. Later on he took some advanced classes and Arhatic Yoga preparatory course from Master Danny and started practicing Arhatic Yoga. He also participated to trainings on family constellation, trauma healing and relationships. One of the many names he called his heart is "the story teller's heart"
He is teaching Basic Pranic Healing since 2018.
Contact