Instructor Info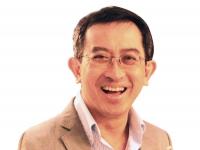 East Africa
Middle East & North Africa
Testimonials
Showing 10 most recent testimonials
MCKS Kriyashakti®

November 25, 2022

Achraf R.
Morocco, Rabat

MCKS Higher Clairvoyance®

February 21, 2022

AmirHossein K.
United Arab Emirates, Dubai

MCKS Arhatic Yoga® - Level 1

February 20, 2022

Praveen P.
United Arab Emirates, Dubai

MCKS Arhatic Yoga® - Level 1

February 19, 2022

Yasser A.
United Arab Emirates, Dubai

MCKS Arhatic Yoga® - Level 1

February 19, 2022

Assia H.
United Arab Emirates, Dubai

MCKS Arhatic Yoga® - Level 1

February 19, 2022

Hiral Dipak S.
United Arab Emirates, Dubai

MCKS Arhatic Yoga® - Level 1

February 19, 2022

Geeta J.
United Arab Emirates, Dubai

Arhatic Yoga Prep-Intensive Practice

February 14, 2022

Hatice U.
Turkey, Ankara

MCKS Spiritual Business Management®

February 13, 2022

AmirHossein K.
Iran, Islamic Republic of, Tehran

Arhatic Yoga Prep-Intensive Practice

February 09, 2021

Serpil A.
Turkey, Ankara
Biography
Acharya Master Pranic Healer Daniel Gorgonia
Master Daniel Gorgonia is a senior disciple of Master Choa Kok Sui, having joined the school in 1990. He is an attorney by training and has been working as the General Manager of the World Pranic Healing Foundation, Inc. in Manila since 1993.
Acharya Danny was among the small number of people worldwide to be awarded by Master Choa Kok Sui himself of the title Assistant Master Pranic Healer. He travels to many parts of the world —Africa, the Middle East, Europe, India, and Australia— to conduct courses on Pranic Healing and other higher teachings such as Arhatic Yoga and ... .
Master Danny is very good at the delivering his message without much hassel. He can simply put things in to simple, easy to understand words and come up with good real life examples. His teaching style and approach to Pranic Healing and Arhatic Yoga is thorough, yet like him, down-to-earth and humble.
Contact